Ingredients: 
6 baking apples
1/2 cup of raisins
1/2 cup of slivered almonds
1/2 teaspoon of cinnamon 
1/2 teaspoon of nutmeg 
2 1/4 cups of water 
6 ounces of orange juice concentrate, thawed
3 tablespoons of honey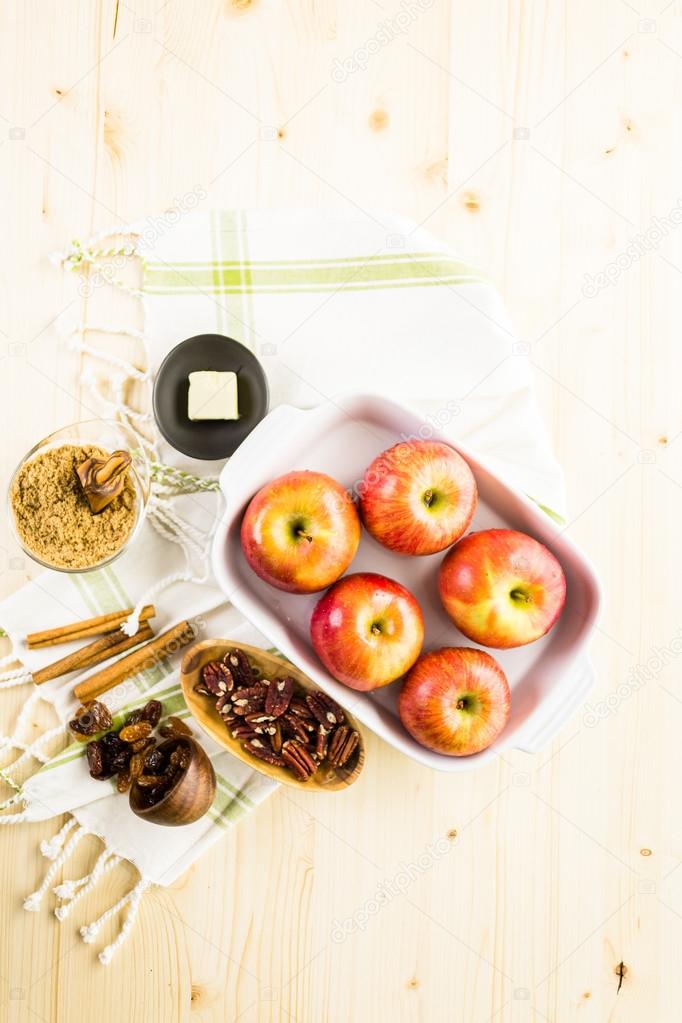 Directions: 
Wash and dry apples. Remove core, but do not cut all the way through the bottom of the apples.
In a small bowl, combine raisins, almonds, cinnamon and nutmeg.
Divide filling among apples. Using fingers, stuff apples with the filling. 
In a small bowl combine water, orange juice concentrate and honey. Mix well until blended. 
Place apples in Bruntmor's 3 Legged Dutch Oven. 
Carefully pour orange juice mixture over apples. 
Bake between 350-450 degrees for 50 minutes or until apples are tender. 
Spoon excess sauce over apples before serving.